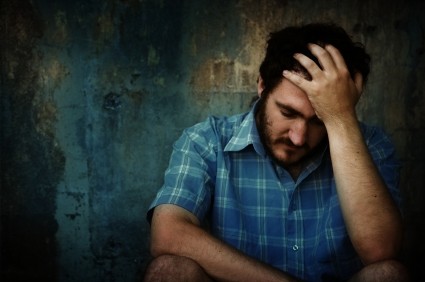 The Editors of Health & Justice are calling for submissions for a special issue of the journal, exploring the issue of suicide and self-harm in justice-involved populations. Suicide is a worldwide phenomenon with over 800,000 people taking their lives each year. Eventual suicides are 5 times higher in male prisoners and 20 times higher in female prisoners than in general population controls. Similarly high rates are also demonstrated for people in police custody, the courts and probation services in the community. To address this issue, suicide and self-harm behaviour should be considered in people who self-harm or attempt suicide throughout the criminal justice pathway.
Such individuals are often characterised as being at risk either by the nature of their behaviour and or their propensity to risk can occur at any point in the system. Given the importance of this topic we are looking to publish a series of empirical papers and/or systematic reviews which provide evidence on:
how to assess, screen and monitor self-harm and suicidal behaviour in the criminal justice pathway,
look towards effective treatment interventions and/or
explore potential training barriers and staff attitudes for people working in the criminal justice system and,
consider the impact of any environmental factors for people in custody settings,
consider the views of families and perspectives of service users and the impact of suicide and self-harm on their health and well-being.
Guest editor: Amanda Perry, Department of Health Sciences, University of York, UK
Deadline for submission: 30 June 2018
Abstracts
In addition, Editors welcome submission of abstracts from Authors before complete manuscript submission (this is not mandatory). If Authors have already got an abstract, Editors encourage them to submit it to this address, if possible by the 30th January 2018, in order to plan the collection in advance.

Submission Instructions
Before submitting your manuscript, please ensure you have carefully read the submission guidelines for Health & Justice. The complete manuscript should be submitted through the journal submission system. To ensure that you submit to the correct thematic series please select the appropriate thematic series in the drop-down menu upon submission. In addition, indicate within your cover letter that you wish your manuscript to be considered as part of the thematic series on complex needs. All submissions will undergo rigorous peer review and accepted articles will be published within the journal as a collection.
Submissions will also benefit from the usual advantages of open access publication:
Rapid publication: Online submission, electronic peer review and production make the process of publishing your article simple and efficient
High visibility and international readership in your field: Open access publication ensures high visibility and maximum exposure for your work - anyone with online access can read your article
No space constraints: Publishing online means unlimited space for figures, extensive data and video footage

Authors retain copyright, licensing the article under a Creative Commons license: articles can be freely redistributed and reused as long as the article is correctly attributed.